Clean & Fresh Beard Foam
Light Hold - Low Shine - Deodorizes Facial Hair
REUZEL® Beard Foam is a patent-pending, leave-in beard conditioner. Deodorizes your beard and absorbs quickly, helping to tame and control rogue hairs. Available in Wood & Spice and Original Scent.
SHINE: 2
HOLD: 2
Size: 2.36oz/70ml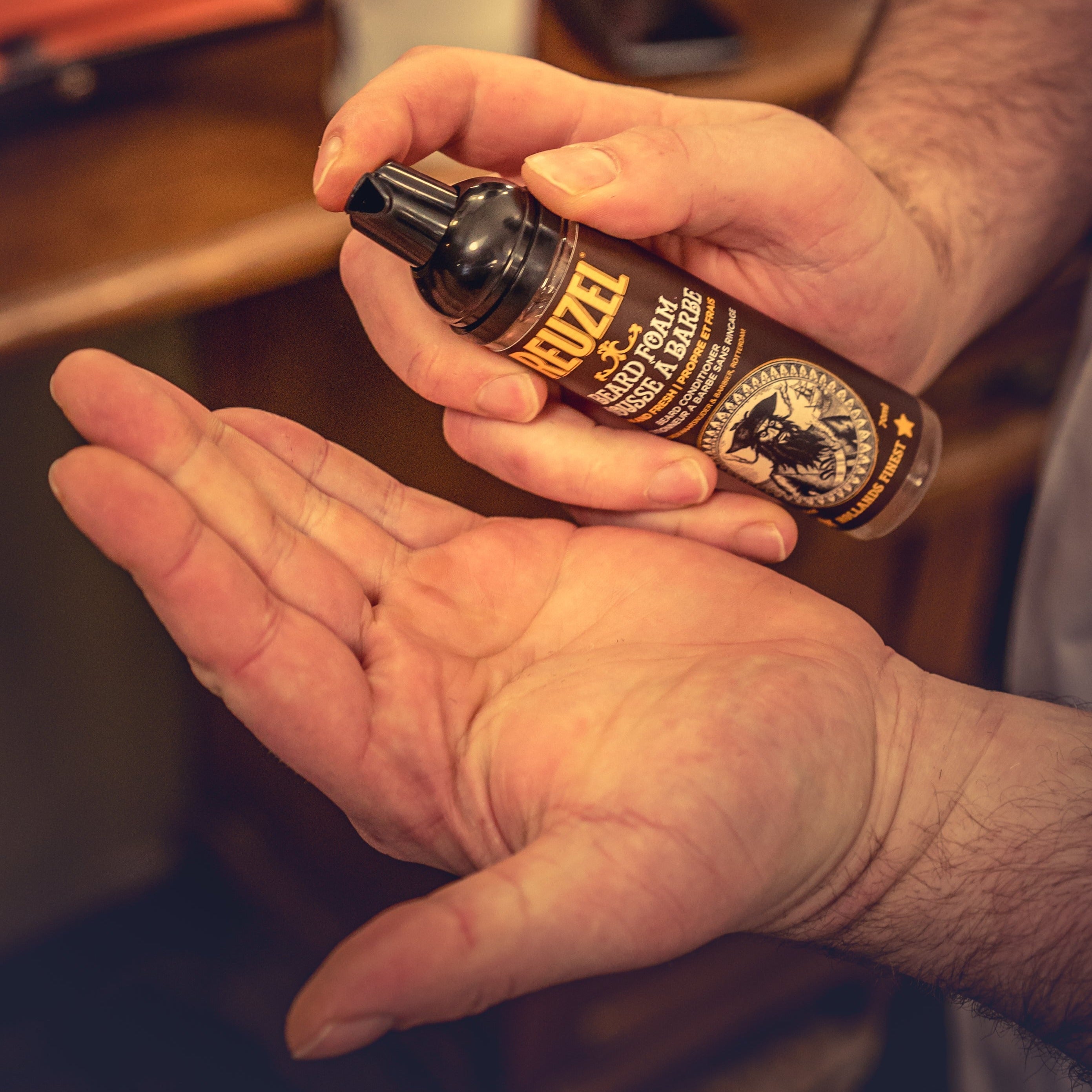 Details
Application
Tip
Ingredients
The Breakdown:
Formulated to reduce itch & beardruff
Tames rogue hairs
Softens coarse hair while knocking out that funky smell
Instantly makes your beard appear fuller
Keeps beard moisturized
Light fragrance of orange peel, eucalyptus and mint
The Get Down:
Dispense 2 pumps (depending on beard length) into palms and distribute evenly through a clean towel dried beard, mustache and face. Rub foam into the skin to nourish hair at the roots. Next, spread through beard using a wide tooth comb.
Key Ingredients:
T-4 Tonic Blend

Witch Hazel Extract: Soothes tender skin
Nettle Leaf Extract: Natural astringent
Rosemary Extract: Moisturizing
Horsetail Root Extract: Antioxidant
SCUMBASSADOR TIP:
Use as a leave-in conditioner for men with curly or unruly hair, or a dry scalp.
Not The Right Fit?
Shop Our Bestsellers