Clean & Fresh Beard Balm
Light Hold - Low Shine - Moisturizing
REUZEL® Beard Balm contains Shea Butter and Argan Oil to instantly make your beard appear fuller and keep it moisturized through the day. Available in Wood & Spice and Original Scent.

SHINE: 2
HOLD: 4
Size: 1.3oz/35g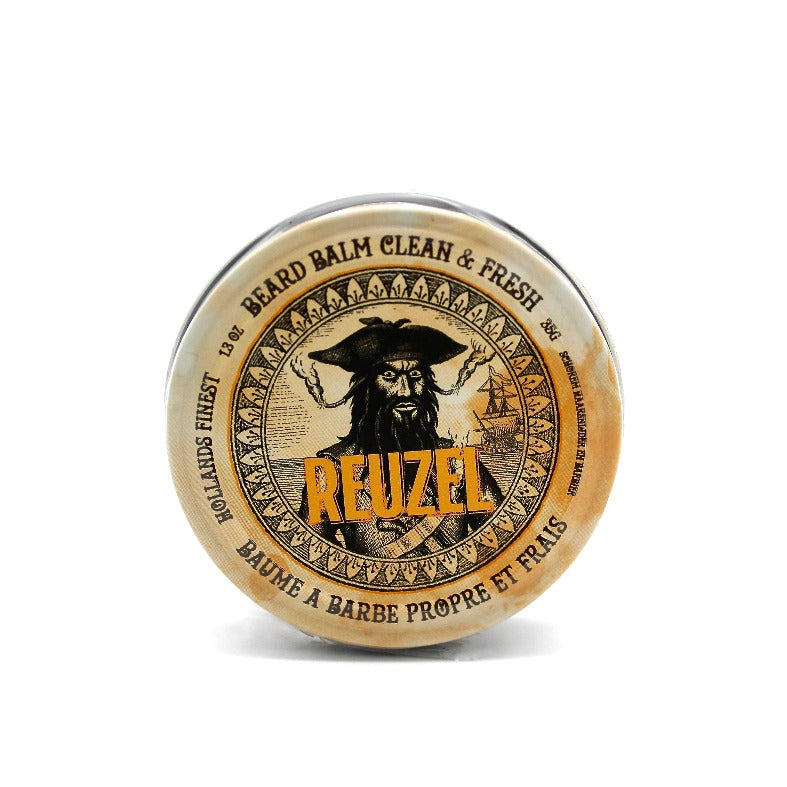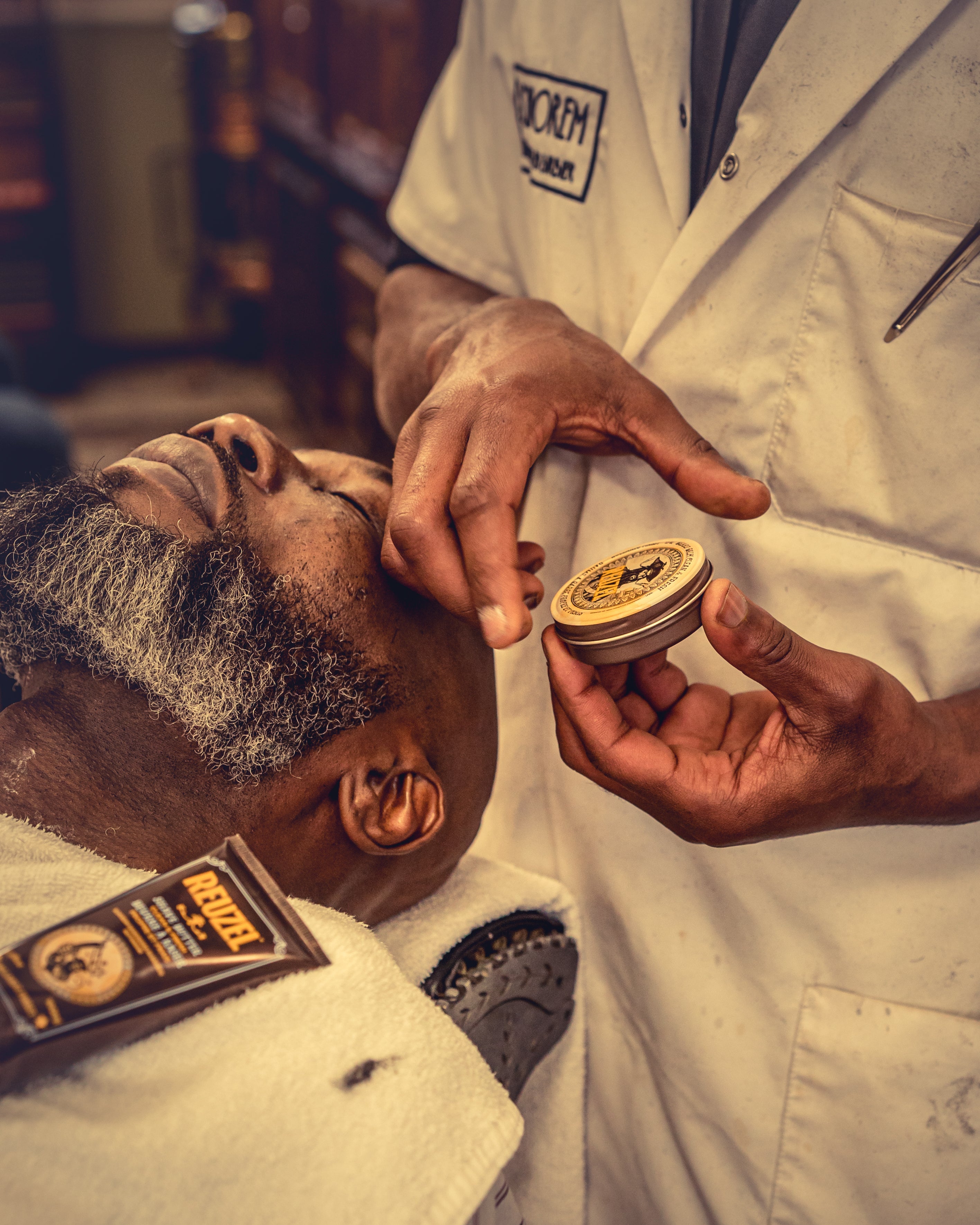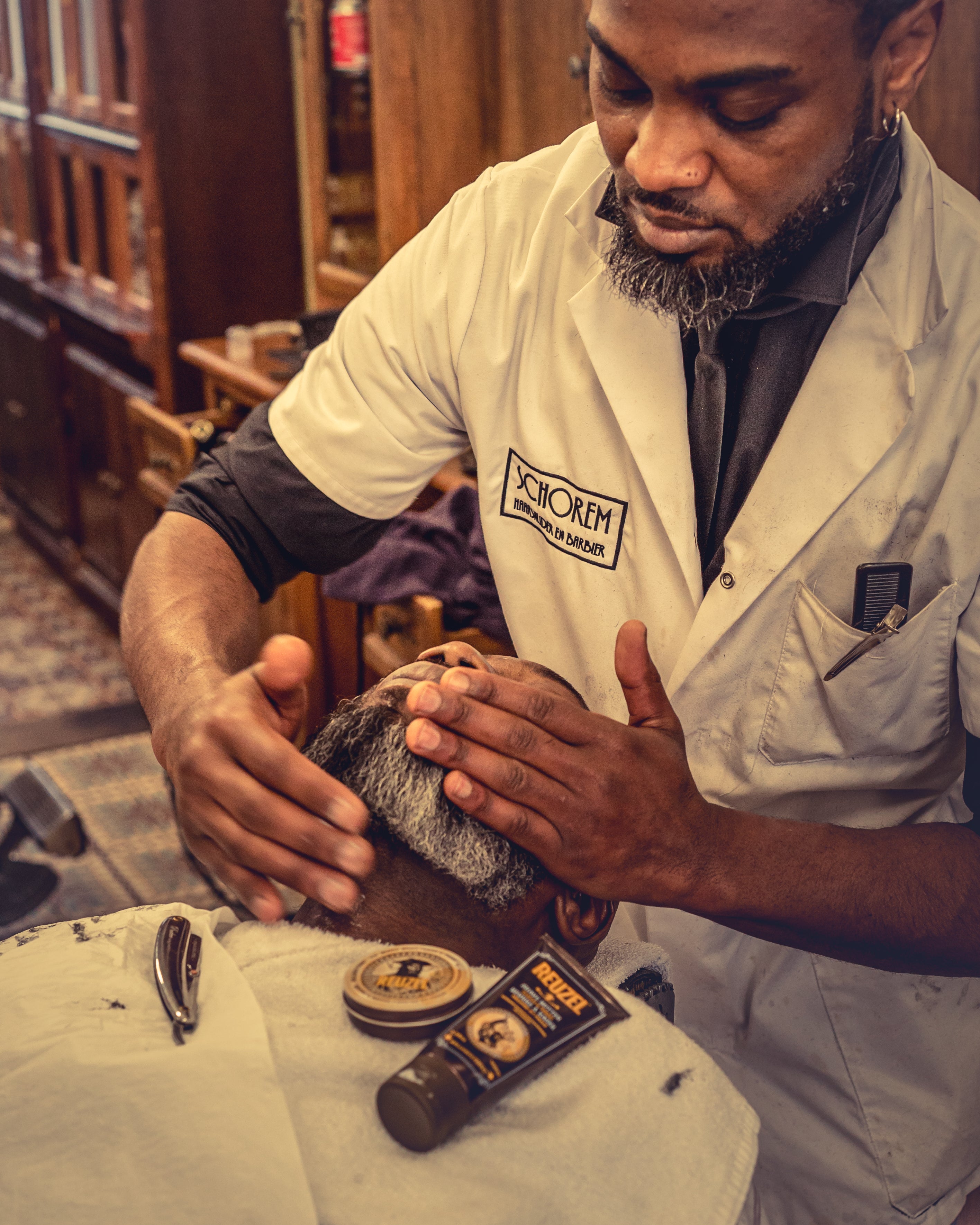 Details
Application
Tip
Ingredients
The Breakdown:
Formulated for your beard and the skin underneath
Formulated to reduce itch, beardruff
Promotes thicker hair
Tames rogue hairs
Softens coarse hair
Light fragrance of orange peel, eucalyptus and mint
The Get Down:
Use back of thumbnail to scrape out a pea sized amount of Beard Balm and rub between palms to emulsify. Run your fingers through your beard, making sure to rub Beard Balm into the skin where your beard grows to nourish hair at the roots, then spread the Beard Balm through beard. Don't forget your mustache and the hair around your mouth.
SCUMBASSADOR TIP:
Combine Beard Balm and REUZEL® Pink Pomade Grease when creating the perfect Handlebar Mustache
Key Ingredients:
T-4 Tonic Blend

With Hazel Extract: Soothes tender skin
Nettle Leaf Extract: Natural astringent
Rosemary Extract: Moisturizing
Horsetail Root Extract: Antioxidant

Shea Butter: Eliminates itching, conditions and softens
Argan Oil: Omega 9 fatty acid to repair and promote strength, softening
Vitamin E: Antioxidant
Not The Right Fit?
Shop Our Bestsellers